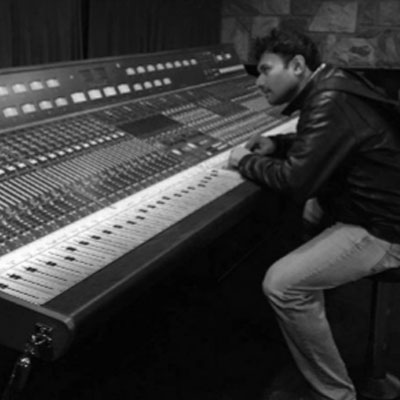 Gaurav Chatterjee
Gaurav is a passionate musician who started his musical journey at a very young age. He was introduced to the language of music with tabla and then went on to take training from several gurus and teachers in Hindustani Classical and Western Classical (Piano).
Projects (released and under production) that Gaurav has worked on:
Feature Films: Worked on 3 songs for 'Divine Lovers', starring Irrfan Khan and directed by Sai Kabir. One song banked with T-Series. One song banked with Dharma Productions The Long Show – A music video directed by the ace photographer Mr. Vikram Bawa, was nominated in IFFLA for Best music.
Tu Jo mila-Agar Tum Saath ho Mashup (Singing & Music Production) Albums In the year 2015, Gaurav collaborated with Srinivas Music in Kolkata and released his first album on experimental Rabindrasangeet- "The Other Side", which has received wide acclaim.
Short Films: Mochi – Produced by Anurag Kashyap, directed by Saqib Pandor, Daayra – Directed by Saqib Pandor, Moving On – Directed by Smrutika Panagrihi, The Eclipse Of Taregna – Directed by Rakesh Chaudhar, Acid – Directed by Abbas Mirza