Location scout at the Star Wars set, Tozeur, Tunisia
Watch AAFAT-E-ISHQ on ZEE5

Publicity and Title Design for Sandeep aur Pinky Farrar, Yash Raj Films

AAGEY SE RIGHT Is Now Available On NETFLIX.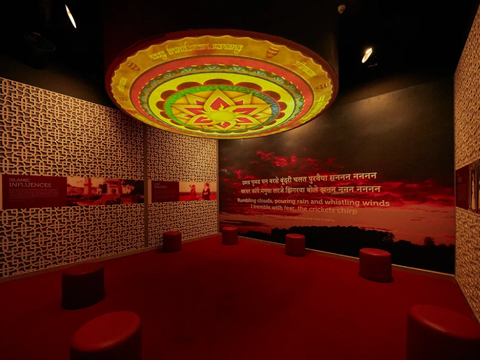 This theatre is an experiential media piece that shows different ragas rendered at a specific time period of the day. It is a looping video projected overhead for visitors to watch a portion or the entire duration. The user experiences the changing of scenery through the day (from day to night and back to day again) and the associated Hindustani ragas for different times of the day. Associated imagery include animated 'Raga Mala' paintings.
The soundtrack was challenging in terms of showcasing all the ragas representing a time and mood in a day- each raga had to flow seamlessly into the next one while the entire track should sound like one cohesive piece of composition.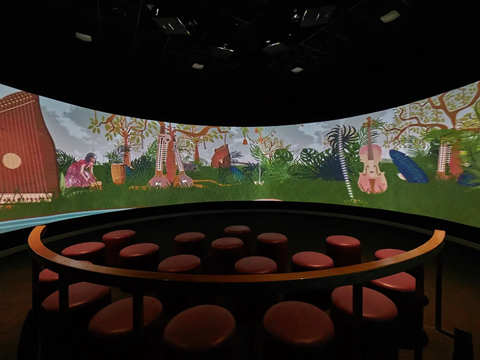 The Introductory Theatre is a short film that works as an overview before visitors visit the museum. It shows a vibrant glimpse into the universality and diversity of music in India. The treatment is 2D animation which includes live shoot with actors rotoscoped and hand painted frame by frame. The film is designed to play in a massive immersive circular enclosed space, over multiple projectors.
The story is of a young girl who wakes up, disturbed and scared by the sounds of the night. As her mother comforts, she demonstrates how every sound is a musical note. She then proceeds to take her daughter on a beautiful audio-visual journey, showcasing the eclectic origins and evolution of Indian music.
Large format Film Installations for the INDIAN MUSIC EXPERIENCE MUSEUM – India's first experiential museum for Indian Music, supported by the BRIGADE GROUP, Bangalore and the MINISTRY OF CULTURE, India.