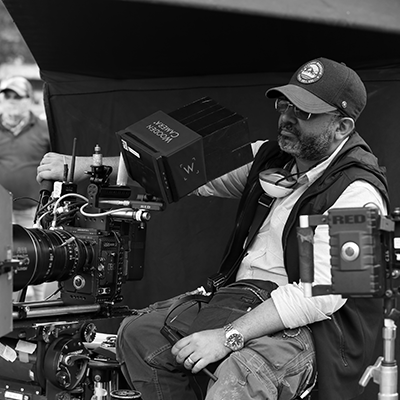 Indrajit Nattoji
Indrajit Nattoji is a Master of Design graduate from the National Institute of Design, Ahmedabad, with a specialization in Film and Graphic Design. He is an award-winning director, writer, and producer, and has been running his own production house Blink Pictures for the last 22 years.
Indrajit has directed and produced over 400 TVCs, designed several TV-Broadcast Brands, and directed a Bollywood feature film Aagey se Right.
Indrajit has also conceptualized and created two large-scale film installations for the Indian Music Experience Museum of Indian Music in Bangalore.
As an artist, he has recently created a hand-painted music video for Kavita Seth's Rangi Saari and also has exhibited his paintings in art galleries in Kolkata and Mumbai
Currently, he is completing his feature film AAFAT-e-ISHQ for Zee Studios, while visualizing and creating visual effects for a futuristic India in an upcoming film for Netflix.
He is also writing his next film.