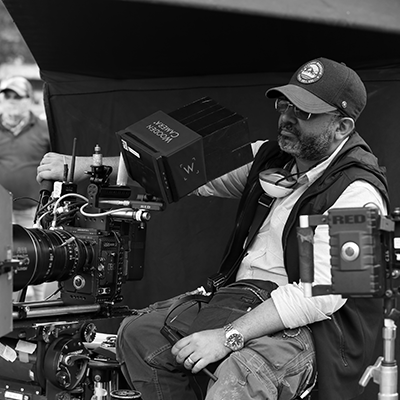 Indrajit Nattoji
Indrajit Nattoji is a Master of Design graduate from the National Institute of Design, Ahmedabad, specialising in Film and Graphic Design. He is an award-winning director, writer, and producer and has run his own production house, Blink Pictures, for the last 22 years.
Indrajit has directed and produced over 400 TVCs, designed several TV-Broadcast Brands, and written and directed a Bollywood feature film, Aagey Se Right, produced by UTV. He has also conceptualised and created two large-scale film installations for the Indian Music Experience Museum of Indian Music in Bangalore. As an artist, Indrajit has created a hand-painted music video for Kavita Seth's Rangi Saari and exhibited his paintings in art galleries in Kolkata and Mumbai.
Indrajit's latest release is AAFAT-e-ISHQ, a feature film produced by Zee Studios for the OTT platform, Zee5. He has commenced a film installation project for a museum on the journey and birth of India as a republic. Indrajit has also created Visual design and VFX for a feature film soon to be released on a leading OTT platform, and he is in pre-production for his next feature film.